Vice President for Academic Affairs
---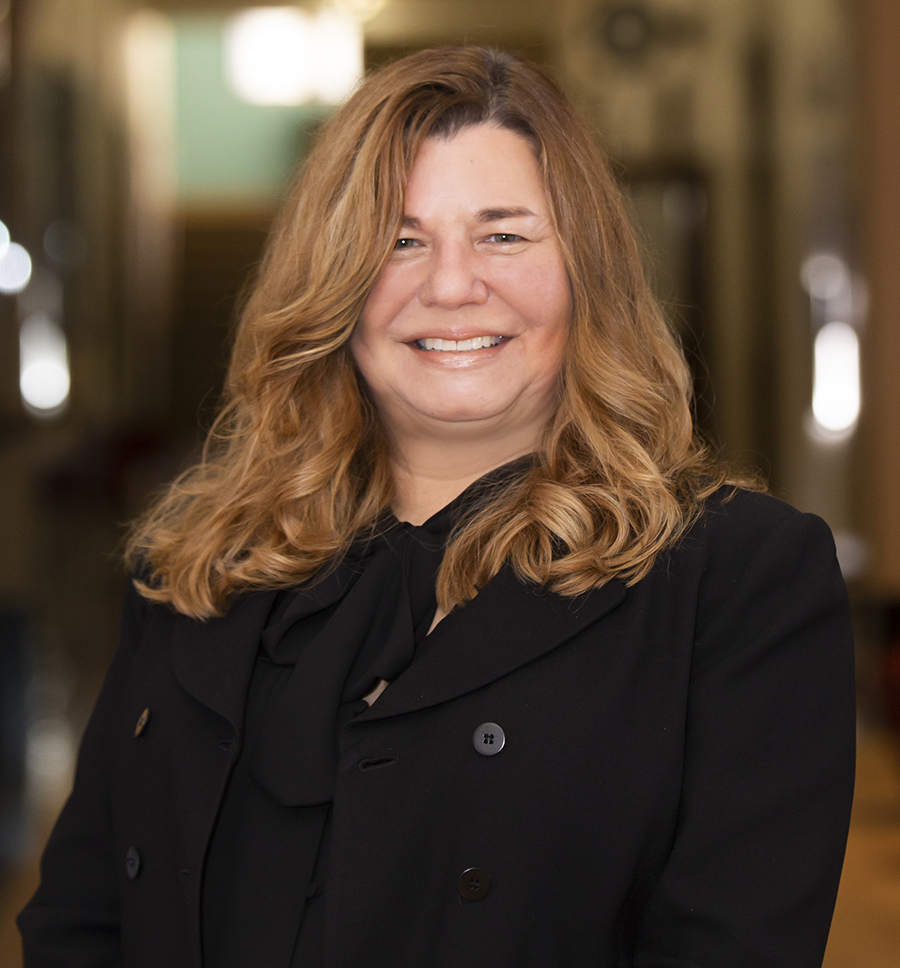 Mount Mary's academic programs have the distinction of a mission focused curriculum that encourages leadership, integrity and a deep sense of social justice. Undergraduate and Graduate programs prepare students to be transformative leaders for high demand professional roles in today's workforce and in life. Faculty and students form authentic, collaborative partnerships that produce remarkable outcomes impacting local to global communities.
– Karen Friedlen, Ph.D.
---
The Office of the Vice President for Academic Affairs, includes Mount Mary University's four academic schools, Haggerty Library, Registrar's Office, and Burke Foundation Funded Grace and Caroline Scholars Programs. The Vice President for Academic Affairs (VPAA) works closely with faculty and Deans to ensure academic quality through inclusive and equitable learning practices for a diverse student body.
Additional responsibilities include recruitment and retention efforts through the development of new, in demand academic programs; opportunities for faculty to achieve excellence in teaching, professional development, scholarship and community service; engagement in shared governance practices, participation in programmatic accreditation and management of University accreditation requirements. The VPAA also collaborates with the offices of the President, Mission & Justice, Student Affairs, Enrollment Services, Finance, Alumnae & Donor Relations, Institutional Research, Human Resources and Marketing & Communications to support student focused strategic initiatives.
The VPAA and team are dedicated to serving Mount Mary University Students through the Mission, Vision and four Values: Competence, Community, Compassion and Commitment. The University's roots are deeply embedded in the Charisms of our foundresses, the School Sisters of Notre Dame who remain faithful to Catholic traditions by adapting a teaching philosophy that recognizes each student as a reflection of God's image and by utilizing a holistic approach in developing students to their fullest potential.
A curriculum-wide emphasis on social justice also represents the university's commitment to Catholic social teaching and the belief that the responsibility for creating change in a divided world rests in the hands of individuals.
Mount Mary Deans  2022-2023 Faculty
Liberal Arts Core Student Learning Outcomes (pdf)
Academic Department Student Learning Outcomes 2021-2022 (pdf)
Our admissions team is here to help
The best way to get started is to get in touch. We'll answer your questions, help you explore programs and walk you through the admissions and financial aid process.