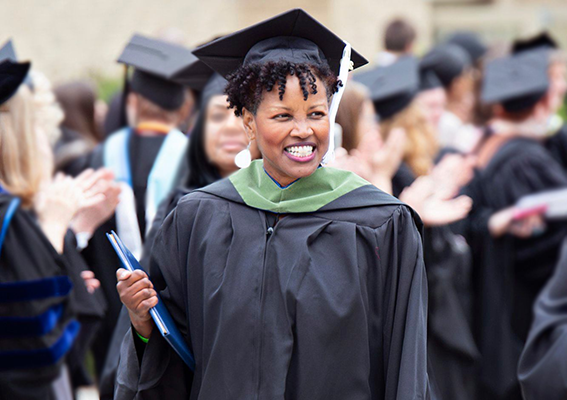 A network of 15,000+ strong
Our graduates share a common bond and values that are fostered through the educational experience at Mount Mary.
As an alum, you are part of a powerful community, connected to not only your alma mater, but also a multigenerational and multicultural network of inspiring and empowered women. Your talents and commitment to Mount Mary provides a foundation for the unique and comprehensive educational journey our students have come to expect.
The alum community consists of so many women, and men, who have committed themselves to bettering the lives of others, through art, healthcare, education, and community building. You are role models and resources for our student population, for which we are incredibly grateful.
The Office of Alumnae Relations offers a variety of programs to bring alums closer to each other and the Mount Mary community, we hope to find ways to deepen our relationships with each of you, and to establish a connection that lasts for a lifetime.
Contact Us
Please contact the Office of Alumnae Relations if you have any questions or would like to be connected with a fellow alumna.
Location:
Notre Dame Hall, Room 152
2900 N Menomonee River Parkway, Milwaukee, WI 53222

Department Email: mmu-alumnae@mtmary.edu
Department Number: (414) 930-3025