Explore Programs
With more than 50 transformative undergraduate, graduate and certificate programs, Mount Mary puts you at the cutting edge of science, design and business.
We apologize, there are no programs matching your criterias. Please adjust the filters and try your search again.
Graduate Experience
Mount Mary prepares everyone from all walks of life to be critical and creative scholars. As a student in our graduate programs, you will apply what you have already learned in your discipline, and develop the skills necessary to master new knowledge.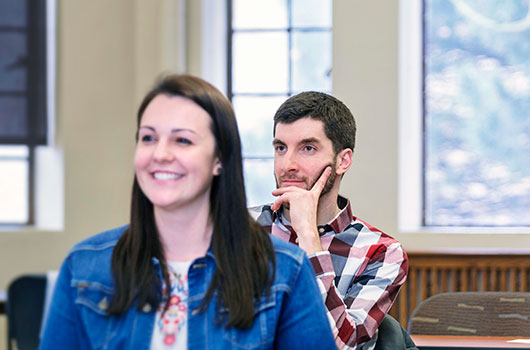 I Am Mount Mary
Mount Mary is more than a university. It's a community of individuals, each contributing in their own way to create this incredibly unique place. Join us. Make your mark. And proudly say "I Am Mount Mary."
Our admissions team is here to help
The best way to get started is to get in touch. We'll answer your questions, help you explore programs and walk you through the admissions and financial aid process.